This past January 2011 we took a trip to Palo Duro Canyon in the panhandle of Texas. The temperature was around 16 degrees and there was a fire ban on anything that did not have an on and off switch.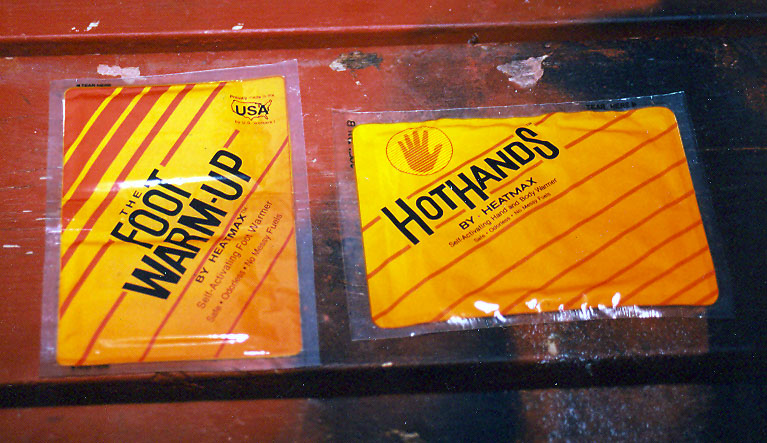 We hiked the 3 mile lighthouse trail and saw the amazing sites.
http://campfish.net/sleepingbags.php
GOOD
pair of Merino wool socks and even use a pair of silk liners since I am a diabetic.
http://www.campmor.com/outdoor/gear/Product___19973
http://www.campmor.com/outdoor/gear/Product___68170
The lesson boys and girls is to read all warning labels, consult your physician when camping in extreme climates, and always buy quality shoes and socks.
The trip was good and I would visit Palo Duro canyon again for sure. We saw lots of bikers, joggers, and walkers on the trail.
http://palodurocanyon.com/